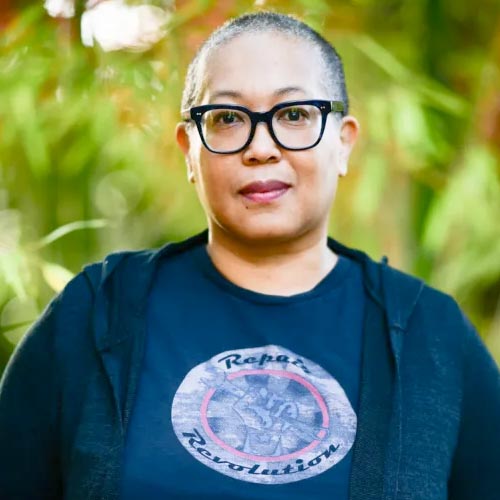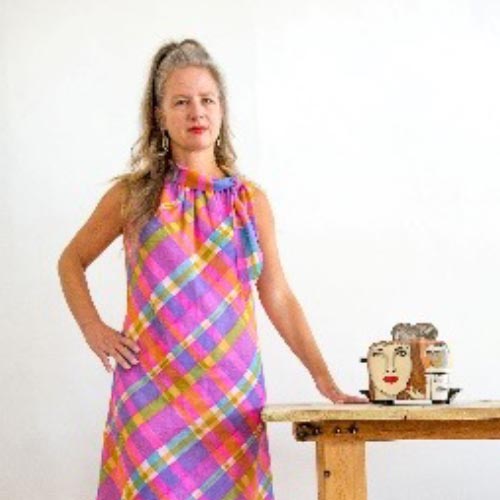 Do you struggle with pricing your work? Set the price too low and you could leave money on the table, set the price too high and your artwork could start stacking up in your studio. How do you find the sweet spot that ensures you are getting paid fairly for your work? How do you deal with gallery commissions vs direct sales out of your studio, and what about reproductions? It looks different for each artist. Join us for a conversation and hear how two artists tackle this topic!
Eliaichi Kimaro makes art to locate where she stands in the flow of cultural inheritance and legacy. A self-taught artist, Eliaichi will learn whatever medium it takes to tell the story that is emerging. Over the past 40 years, she has used writing, music, photography, film, storytelling, and now visual art to explore her personal/family narrative. Her feature film A LOT LIKE YOU (2011) won six Best Documentary Awards on the film festival circuit before being broadcast nationally on PBS. After nine years on the campus/conference lecture circuit, Eliaichi distilled her keynotes in her 2016 TEDxSeattle talk "Why the World Needs Your Story." For the past 8 years, painting has been her chosen method for exploring the stories she's inherited and the stories she's passing down.
www.elikimaro.com
Shalene Valenzuela was born and raised in Santa Barbara, California. She received a BA in Art Practice at the University of California at Berkeley and an MFA in Ceramics from California College of Arts and Crafts. In 2007, she moved from her longtime home of Oakland, CA to participate in a long-term residency at The Clay Studio of Missoula. She currently maintains a studio in the historic Brunswick Building and serves as the executive director at The Clay Studio of Missoula.
Shalene has participated in short term artist residencies at the Archie Bray Foundation (2006), Watershed Center for the Ceramic Arts (2004, 2011), and the LH Project (2016). She has taught a variety of classes at Flathead Valley Community College, University of Montana, Oregon College of Art and Craft, The Clay Studio of Missoula, Missoula Art Museum, Richmond Art Center, ASUC Studios at UC Berkeley, and CCA Extended Education. Shalene has been a guest artist and speaker at a number of art centers, colleges, and universities. Her work has been featured in several group and solo exhibitions nationally and is in a number of private and public collections.
www.shalene.com
Upcoming and Recent Events